167 Matches for Jill Meyers

Centreville, Virginia
Pole Fitness Studio
Las Vegas, Nevada
Recently Added

Carmichael, California
State of California
Sac City College
My grandmother was the most influential person in my life. She taught me that despite all we are handed good and bad, the out come of every event is forever engraved in our hearts..I have always tried to grab good hand fulls but with everything else we dont always have control over what's in the pile.lol.. I am the type of person that says what they mean and does what she says. I'm hoping to find that same type of person friends or a relationship to which trust and honesty are as important to them as they are to me. I am independent and I like my freedom, although I love the pampered feeling you get when your with someone special, and all those wonderful things you get to experience together. Life is so much better when it's shared with people you care about. I love the summer, the water, BBQ, camping and the taste of nice cold beer. Enough about me - what about you??? A few of my favorite quotes: "If you always do what you've always done.....You'll always get what you've always got" "Anything is possible if you don't know what you're talking about" "A clear conscience is usually a sign of a bad memory" Words of Wisdom - Ok Maybe I should say instead here is some shit I have learned along the way. Probably not real wise of me at the time, and given the chance to change things yeah I'd probably pick a few, but over all I've kept what I needed, accepted what I can't change and bent over and told the rest of you to Kiss My Ass....lol Being a mom, of a son - thank god! - I see the real side of you boys - and the lengths you will go to "get guts" - My girlfriends and I were the same way, chasin you boys, hook line and sinker fallin for it all....Ahhh and to think we had it all figured out back then !! My only hope is that for my son, when he's ready to settle down with one-person, he remembers my heart-ache and busted up relationship -and the pain it caused him and I.....That those memories may equip him with the desire to be loving and sensitive to a women, not to mislead, or lie and no matter what the outcome, to always be honest. If I had a daughter I'd probably ask her to consider this..... The company you keep says alot about who you are -- New people/Some people can be exciting, but be sure you totally understand their motivations before inviting them into your circle/world. Trust (and your body) is something to be earned, not given away freely. Resist the urge to abandon your standards in an attempt to fit into someone else's circle/world, just for the hopeful chance you'll be accepted. Your future is something only you can control, once you've acted, that act is imprinted in your "make-up" forever. Not only does each act affect you - but it also affects those you've come in contact with. Character is what you really are - Reputation is what jealous, lonely and miserable people think you are - don't believe everything you hear, go to the source for the answers - And remember, you will never be able to please everyone. Every single decision you ever make will either be met with support or criticism, and no matter how old you are it never fails that friends will come and go but enemies will accumulate, LOL. Ciao, - Jill Manuals aren't provided for fatherhood / parenthood. Reality teaches us that some fathers excel while others fail. Today I'd like to express my gratitude to all the fathers I know that continue to selflessly sacrifice their own wants and desires for a much more rewarding investment happily devoting their love and time with their children. I'd also like to acknowledge those who have helped fill the void when fathers are absent. You are the men that without being required or obligated, assume a role that at times is challenging, and un-welcoming, yet you stick it out and and see it through. These are the children that I am most happiest for. What a gift! - Thank you! Our children are our Father Gods greatest gift, and our biggest challenge! We our their first teachers. Were expected to comprehend and explain life's hardships, protect them from suffering, or, provide them the strength to bear any suffering inflicted. We are suppose to know both what to give and what to withhold; when to reprove and when to forbear. We are to be gentle, yet firm; trusting yet watchful. We are to have self-discipline, no weakness' of indulgence, or the excess of severity, and most importantly we are to without blame, embrace our enemies, no matter how deep the wound, and forgive them. Our children are born like mirrors without reflections., their Identity is non-existent.. Within the first minutes of life not only do we begin governing their behavior, we also involuntarily subject them to our own unique set of core beliefs. Over time, these beliefs coupled with outside influences and environmental exposures, become ingrained into their psyche establishing their baseline personality / characteristics. Once the fundamental baseline is imprinted into a childs memory bank, entangled in a web of learned behaviors, it is very difficult, if not impossible to repair. One day my son will experience adulthood; marriage, babies, house payments, job, etc.... My hope is that he will learn from my mistakes not by faulting me, but acknowledging my sincere attempt to provide him with the most normalcy a single mother raising a man could provide. I hope that he was able to bear with my weaknesses and grow from my strengths, such as my placing his well-being ahead of my own. My son, please forgive me for my failings, and any aggression I may have caused to you. I'd like him to be wiser than I was, and less naivete. I'd like him to have the courage to break the cycle of bitterness in our family and overcome what I was to weak to change. My only wish is that my son will grow up and grow out of his current transformation. Perhaps one day he will see that restoring himself into the man he has always envisioned himself to be is still the right choice. - Siempre Fi - "Always Faithful" - Psalms 25.7 " Forgive the rebellious sins of youth" - My hope is that whoever is reading this will take the time to identity any areas in which their parenting tactics might be hindering their childs growth. Let me be the first to admit that some of my parenting tactics have backfired miserably. In a family the size of 3 ( me, my mom and my son) trying to wear a variety of hats in my child raising process ( mom, dad, friend, sister, cousin) has done more harm than good. Instead of my teenager being grateful for the "extras" and thank-ful that my entire life has revolved around him, he instead expects this behavior from me - without change - without delay - immediate production! - This is my fault and no one elses, I accept that. I have a monster the size of a grown man living in my home and I need some monster repellent, and a giant wooden paddle, next stops shopping. We do not own our children, we have all been gifted as the care takers of Gods children, entrusted to provide them their teachings of morals, values and ethics. We must do well by our children, they depend on us! - So all you fellas and mommas, if your babies are young start today! ( oh I miss those days...) - Those of us with man-kids, Never give up on them - be there for them when they need you and in order to keep our sanity, don't expect a "thank-you" - With my son, I know that if I wait around long enough by the time he's 30yrs old he'll be back to loving me to pieces! Have a wonderful summer, Jill
Recently Added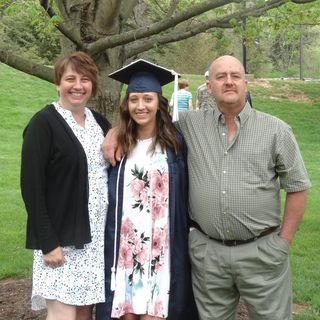 State of Maryland
Chambersburg Area Senior High School
Recently Added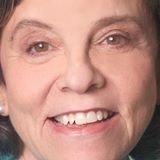 South Burlington, Vermont
Jill Meyers Coaching at Self Employed (Business)
Antioch University New England
Jill currently lives in South Burlington, VT.
Jill works at Self Employed (Business).
and studied at University Of Vermont.

Recently Added
Public Records & Background Checks
Arrest Records & Driving Infractions
Jill Meyers

Search their Arrest Records, Driving Records, Contact Information, Photos and More...
Email Addresses
Contact Information & Address History
Jill Meyers

Discover Jill Meyers's address history, phone, age & more.