13,762 Matches for Mark Miller

Maypearl, Texas
Explorier
The Cobbler's Cowboy Hats
"Second star to the right, and straight on 'till morning." Mark "The Cobbler" Miller Mark grew up in the township of Wheatland, Texas, which was once called "Sprowls" because of Sprowls store, which was on the corner of Wheatland and Hampton Rd., between Oak Cliff and Desoto. He's a tenth generation American and a fifth generation Texan. He grew up in the country so he knew what it was like to be a real cowboy, and to make a living from the land. Growing up on the farm and even having his own cows, he just couldn't see much of a future in it, so he went off to see how he could improve on it. He wound up working all sorts of jobs, mostly back on farms and ranches while still working his cattle; he worked with Fox and Jacobs for a while. Then a close friend of his talked him into learning the cobbler business, which he did, and before you know it, he had his own boot repair shop in De Soto. It was pretty good business, and he had his own steady customers, etc. As they got to know him and appreciate his work, he got his nickname as "The Cobbler". During the 12 years in his boot shop, he improved his skills in that field. Being a child of the 60s, he grew up in the "Hippy" era, but as it has been said, "Once you step in cow sh%#, you can't get it off your boots." A lot of us tend to believe that ol' saying has a lot of truth in it. During his college days, Mark enjoyed all kinds of music, unlike the others that just stuck with the songs of the 70s. Mark liked them, but he also liked classical, rock, rhythm and blues, and naturally, country. He had long hair, beard, bellbottom pants and cowboy boots. He'd celebrate with his college fraternity friends, then go have a beer and party with his cowboy friends. It was after his college days he worked many jobs, mostly on farms and ranches. After learning the cobbler trade in the '80's he opened "The Cobbler Fine Boot & Shoe Repair" in DeSoto Texas. After 12 years in DeSoto he moved the cobbler shop home to the farm. He also built a stage out of the old barn wood and held concerts. At that time it was pretty rough on everybody. Mark did whatever he could to get by: repaired boots, held concerts, sold beer cans left from the concerts, and worked whenever he could as a tractor hand. In doing a few ads for the concerts at KBEC in Waxahachie, Texas, and KNON in Dallas, he got a few compliments about his ads. He then asked Ken Roberts if he could work at the KBEC radio station, luckily Ken hired him on a part time basis; soon he became full time, and became the nighttime DJ on KBEC 1390 AM. He started out playing various records, but the listeners kept requesting Cowboy Music, and since he'd stepped in his share of "cow patties", it was only natural that he'd have a cowboy music show and would put the western back into country western. As he'll gladly tell you, "all his heroes have been cowboys": his dad, uncles, grandpas and a lot of his friends. In 2004 KBEC received 'Radio Station of the Year' from the Academy of Western Artists (AWA), "The Cobbler" was nominated in the top 5 for 'DJ' of the year In 2005 "The Cobbler" was given 'DJ of the Year' honors by the AWA and in 2006 KBEC received 'Western Swing Station of the Year' by the Roots Music Association. In November of 2007 he was replaced by automation, a computer program. Mark has since done some CD promotion to radio stations for independent artists and hosted 'Around the Campfire' for the Texas Broadcasting Network. He worked as the General Manager of Jackson Hole Texas, and booked the bands for the Texas Theater in Waxahachie, Texas.
Recently Added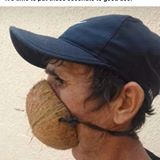 Boston, Massachusetts
Mark currently lives in Boston, MA.
Mark works at ST STEPHENS HOSPITAL.

Recently Added

Dover, New Hampshire
Voice Over Artist, Actor
Tuckermans at 9
Mark currently lives in Dover, NH.
Mark works at Voice Over Artist, Actor.
and studied at Ashland University.

Recently Added
Public Records & Background Checks
Arrest Records & Driving Infractions
Mark Miller

Search their Arrest Records, Driving Records, Contact Information, Photos and More...
Email Addresses
Contact Information & Address History
Mark Miller

Discover Mark Miller's address history, phone, age & more.