183 Matches for Angela Jenkins from Georgia, USA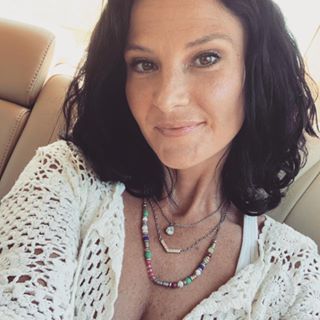 Augusta, Georgia
"In the end we only regret the chances we didn't take, the relationships we were too afraid to have and the decisions we waited too long to make." I'm complexly simple... I love to laugh - with you or at you. I love all the funny little things that make up life. I have 2 beautifully wonderful daughters and an awesome family. I'm lucky to have some incredible friends as well! I have made it through a lot in the last few years but it made me who I am so I regret none of it. I'm proud of who I've become and I'm comfortable in my own skin no matter where I am or what I'm doing. I feel successful in so many ways none of which have to do with financial security!! I'm an in the moment kind of person. I don't let tomorrow worry me cause who knows if I'll even make it til then. I'd rather play than work and I'd rather laugh than be mad and cry. I tell it like it is... I'm an honest person sometimes brutally!! Life's too short to be anything but happy! And I'm loving the hell outta my happiness right now! I don't have time for drama and I don't allow it around me. I've learned that most things just don't matter that much so I'm not stressing over it! I'm here to live until I die and that's it!!!
Recently Added
Public Records & Background Checks
Arrest Records & Driving Infractions
Angela Jenkins

Search their Arrest Records, Driving Records, Contact Information, Photos and More...
Email Addresses
Contact Information & Address History
Angela Jenkins

Discover Angela Jenkins's address history, phone, age & more.