1 Person Associated with "jessica.quinn.14224"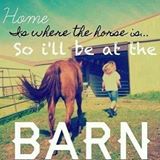 Axis, Alabama
American Tennis Courts
Axis, Alabama
Jessica currently lives in Axis, AL.
Jessica works at American Tennis Courts.
Jessica's interests include: Tim McGraw, Baby Mama Drama, The Truth About Lies, TeenNick, PokemonGo, Michael Oher, Ice skating, Elf on the Shelf, PokemonGo News, DIRTY DEEDS, After We Say I Do, Go Fuck Yourself, Dealing with Depression illnesses. You are not alone, Married Life, Country Thang, Child Support Justice Seekers, Epilepsy Is Not For Sissies and more...
Recently Added